It's Friday night. In Bristol harbourside, where I live, the stag and hen parties and ordinary Friday night fun will be in full swing.
Here in the Paris suburb of Aubervilliers, we have our base in a big room in the CIS ecohostel. I am part of an overflow group staying next door in the Ibis Budget Hotel.
Early in the morning I meet two women in the hallway. They are wearing impossible heels and slinky shiny dresses. One has a fur hat, and her lips are a luscious red. She addresses me in French.
'What are you doing?' She's friendly, she's teasing me.
'My exercises.' There was no one around, and I didn't want to disturb my room mate.
'Why not sport?' She wobbles, she waves an arm, her friend steadies her.
'What sort of sport should I do?'
'Are you English?' She says in English, wagging her finger playfully at me:  'If you do more sport you will be a better girl!'
She and her companion teeter off, laughing and waving. I go back to stretching my hamstrings. What was that about?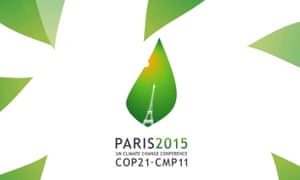 Ethiopia and Filippino delegates to the COP21 talks are staying here, making the hour long journey to central Paris every day. An Ethiopian tells me that the developed countries are offering more than ever before, but they refuse to 'sign up': everything must be on a voluntary basis. OPEC countries are demanding compensation: if they can't have oil wealth, the world must pay them. The delegate in his loose grey suit looks tired, tired, tired. He has no energy for indignation.
'How has climate change affected your country?'
'Drought. And sometimes floods.'
A dozen young people in their teens and early twenties are up front reporting from a workshop they ran earlier today on Young People, Racism and the Environment. They're from the Netherlands, Kenya, the UK, the US, Israel. They talk for one minute each, and that's not easy because it's also being translated into French and Basque. You have to get your sentences nice and short. They tell us what they said about environmental racism and about how racism can divide young activists and what they've done to prevent this happening. Some talk about how scary it was being up front, some are just pleased with themselves. One young man said 'People liked us, because they could see we were alive!'
Nearly time for bed. Some of the jetlagged ones are already there. The rest of us listen to each other for ten minutes each, in threes. In my group we were reflecting on what we're doing here, asking ourselves whether we're up to it, using the others' attention to figure out what we want to do. Sometimes we spontaneously revisited childhood experiences of being embarrassed, humiliated, of feeling you're in the wrong place, of failures, mistakes and punishment. These old experiences are stuck in our minds, affecting our ideas of what we can and cannot do. Often we are reluctant to remember them, but the point is  to offload our feelings about them, so that they lose their power to sabotage. The timer goes, and we start milling around finding our T-shirts and bags with the Sustaining All Life logo, containing our files of the various leaflets for our workshops, invitations to our reception and so on.
I think about the possibility of being happy, of enjoying being part of this common project, despite the grimness of what's happening in the world.
SATURDAY
We're having a workshop all day to get ourselves in shape for the ones we're going to offer. For a while, the people of colour and indigenous people work separately. In the white group, the leader tells us how hard it can be for 'people of the global majority' (people of colour/ people targeted by racism) to be with us, because our unaware racism makes us act oddly, sometimes oppressively. She says they've decided to be with us because they know we have to work together to change the world, but it can be hard. I've often heard this, but today it has more impact. I get some idea of the constant daily, hourly effort it must be to live close to white people in white-dominated countries, where your stories and your struggles are unknown; to love white people who can be clueless. I feel sad about my own ignorance.
Later our leader of people of African heritage shows us a map of the British empire. 'They only ruled the bits in pink.' She gives a potted history of colonialism, and how its patterns of greed began the process that is heating up the world. I remember being shown a map like that, when I was little, and thinking 'We must be something special if we rule so much of the world.' I remember singing 'Britons never never never, will be slaves!' as a child, and feeling proud. As an adult, in the presence of people whose ancestors were ruled or enslaved by my ancestors, I feel disgusted. And betrayed.
On Sunday morning there is to be a Sunrise Ceremony led by indigenous people near the Eiffel Tower. Some of our people are going. 'Don't take leaflets' said our indigenous leader. 'We have had too many missionaries. If you go, just go as a human being.'